JeanneFlood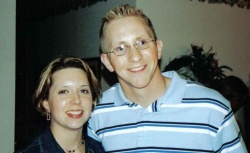 JeanneFlood is the wife of Dee-Nee Forums legend CurtFlood. Although she is an infrequent visitor to the Forum, her posts are always welcome. Past topics have included:
Watching UFC videos with CurtFlood and beating him in places people can't see
BigVanilla's crotch
Poo
"Throwing farts" and the general stinkiness of CurtFlood's ass
She is also considered to be a prime example of the adage about "hot women and dorky husbands" (another example being Kat and fknmclane).