Al Pedrique
Jump to navigation
Jump to search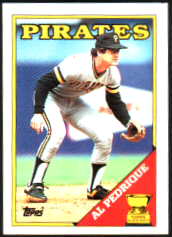 Al Pedrique is the #8 hitter and starting shortstop for the NL All-Stars on the NES version of RBI. He is considered by most to be one of the worst players in the game, and his selection as an All-Star by the game designers is one of the most perplexing mysteries in the game. If they needed a starting NL shortstop, why go with a rookie with a .294 average? Why not go with Hubie Brooks?
Pedrique fell apart after his rookie season, hitting .180 the next season and being out of baseball the year after that. Pedrique later became manager of the Arizona Dianondbacks after the departure of Bob Brenly. However, much like as a player in RBI and real life, Pedrique was unsuccessful, going 22-61 before being untendered after the 2004 season.
Pedrique is currently manager of Magallanes in the Venezuelan League.
RBI Stats
Bats Right
.294 BA
1 HR
729 PWR
130 Sp
19 Ct
Bio
Born August 11, 1960 in Valencia, Venezuela
Signed by the New York Mets as an amateur free agent
Traded by the New York Mets with Scott Little to the Pittsburgh Pirates for Bill Almon.
Spent 10 seasons in the minor leagues before being called up by the Mets; the Mets then traded him after five games to Pittsburgh
Career Statistics
| | | | | | | | | | | | | | | |
| --- | --- | --- | --- | --- | --- | --- | --- | --- | --- | --- | --- | --- | --- | --- |
| G | AB | R | H | 2B | 3B | HR | RBI | SB | BB | SO | BA | OBP | SLG | OPS |
| 174 | 449 | 32 | 111 | 18 | 1 | 1 | 36 | 5 | 29 | 61 | .247 | .298 | .298 | .597 |
Pics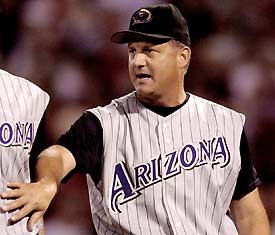 External Links