Bill Madlock
Jump to navigation
Jump to search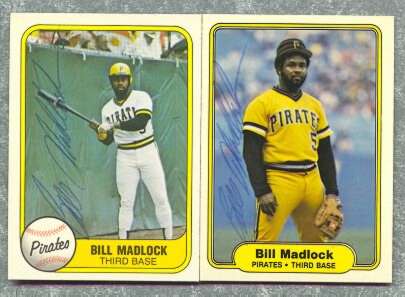 Bill Madlock is a pinch-hitter for Detroit on the NES version of RBI. With his high power, low contact and decent speed, many consider Madlock to be the best pinch hitter on Detroit and one of the elite pinch hitters in the game.
RBI Stats
Bio
Born January 2, 1951
Drafted by the Washington Senators in the 1970 amateur draft
3-time All-Star
4-time league batting champion
Career .305 hitter
Won a World Series with the 1979 Pittsburgh Pirates
External Links
Hall of Shame
From Wikipedia: On May 1, 1980, in a game against the Montreal Expos at Three Rivers Stadium, Madlock poked umpire Jerry Crawford in the face with his glove after being called out on strikes with the bases loaded. National League President Chub Feeney fined Madlock $5,000 and suspended him 15 games. Madlock appealed the suspension and remained in uniform before finally serving the suspension on June 6, after National League umpires threatened to eject him from every game he tried to play in.
He also sparked a fight from 1971 in the Eastern League, he was rumored to have attacked players during an altercation.