Davey Lopes
Jump to navigation
Jump to search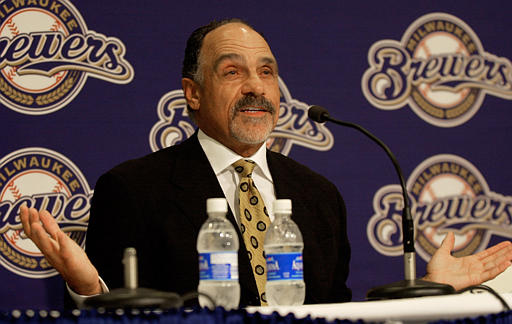 Davey Lopes should have been the leadoff hitter for Houston instead of the crap that is Billy Hatcher. His power, speed and moustache are far superior. All serious RBI Baseball players make this substitution immediately.
Born all the way back in 1945 in Rhode Island, Lopes is most remembered for his role on the Los Angeles Dodgers in the 1970's. He stole a shit ton of bases in his career, 557 the exact number with a personal best of 77 in 1975. Lopes is proof positive that they don't make `em like they used to.
Lopes is currently the first base coach of the Washington Nationals.
RBI Stats
Nicknames
Was elected to start in the All-Star Game, despite having a batting average of .169 - the lowest average for a position player in all-star history.
While manager of the Brewers, was suspended for two games after coming out of the dugout and verbally assaulting Rickey Henderson. Henderson stole a base for no reason during a blowout and Lopes took offense. He told reporters "I just told him to stay in the game, because he was going (down)... We were going to drill him."
External Links