Fernando Valenzuela
Jump to navigation
Jump to search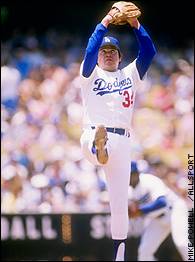 Fernando Valenzeula is a starting pitcher for the NL All-Stars on the NES version of RBI. He has some of the highest curve ratings in the game is considered by most to be one of the top pitchers in RBI.
As of 2006, Fernando is still pitching for Mexicali Aguilas in the Mexican Winter League.
RBI Stats
Bio
Born ready
Signed by fire
Played in the Big Leagues from 1981 to forever
Traded by a dope
Played for the Phillies in 1994.
External Links