John Tudor
Jump to navigation
Jump to search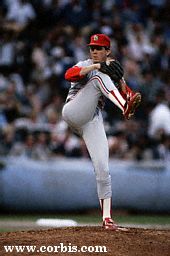 John Tudor is best fucking pitcher in all of RBI Baseball, according to some...

Born back in 1954 and making his major league debut August 16th, 1979 with the Boston Red Sox, Johnny Tudor is a pitching legend in many RBI Baseball circles.
His major league career was hardly spectacular but definitely solid, highlighted especially by his 1985 season, when he won 21 games, going the distance 14 times with 10 shutouts (that shit just doesn't happen these days,) and losing just 8 decisions.
Tudor's RBI skills are vast and include great pitch movement. His movement is complemented by a filthy changeup and an above average fastball.
Tudor is the glue that keeps Saint Louis together, as they are a finesse (bitch) and speed team that needs solid pitching to compete. Tudor provides that as he brings so many different looks.
Johnny Tudor is fknmclane's favorite pitcher, far and away.
External Links
Baseball Reference: http://www.baseball-reference.com/t/tudorjo01.shtml