Lou Whitaker
Jump to navigation
Jump to search
Lou Whitaker, thought by many to be the best second baseman in all of RBI Baseball, is the 7th hitter for the Detroit Tigers. Combining speed and power is a rare combination for a 7th hitter but Sweet Lou pulls it off.
Truly and passionately hated by Forum Member BDawk, Lou Whitaker and Alan Trammell formed one of the longest running double play combinations in the history of baseball.
Lou had a solid career for the Detroit Tigers despite the hatred felt on a daily basis from BDawk.
Bdawk on Lou Whitaker
He is the most useless pile of poo in the game. Good bunter, though.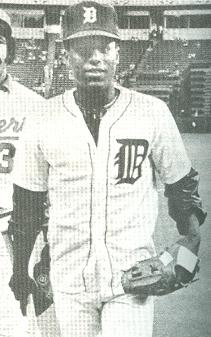 RBI Stats
Bio
Born
Signed by
Played in the Big Leagues from
Traded by
Etc.