Bob Stanley
Jump to navigation
Jump to search
Biography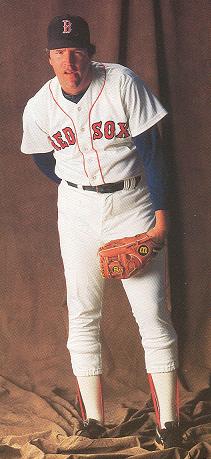 Robert William Stanley, also known as "The Steamer," "Stanley Steamer," and "Bigfoot," was born on November 10, 1954 in Portland, Maine. He lived in a house on Fenway Street while he was in Portland, which is about a hundred miles from Boston. His family moved to New Jersey, where he would become a die-hard Red Sox fan. But as a kid, he wanted to be professional basketball and idolized John Havlicek.
In high school, Stanley was a shortstop who would come into the game late to pitch - he went from fielding groundballs to creating them. It was in high school that he developed his sinkerball. Red Sox scout Matt Sczensy believed he was using his sinker to preserve an already tired arm. Stanley earned All-State honors in New Jersey while attending Kearny High School, and he starting getting noticed by Major League scouts.
He was drafted by the Dodgers in the 9th round of the June, 1973 draft, but did not sign because he was planning to go to college. He signed with the Red Sox when they made him the 7th overall pick of the January, 1974 draft.
He led the NY-Penn League with 15 games started in 1974, while playing for Elmira in single-A. He lost 17 games for Winter Haven the next year, but had a 2.93 ERA and was promoted to double-A Bristol in 1976. In 1976, he was tied for the Eastern League lead in games started (27); he had a 15-9 record; and he had a 2.66 ERA. He would attend Spring Training for the Boston Red Sox the following year.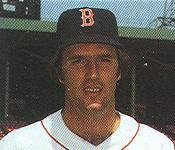 Sitting on the bench after giving up 6 runs in a 1977 Spring Training game, Stanley was told by manager Don Zimmer that he had made the Major League roster. He made his Major League debut on April 16, 1977 at Cleveland Stadium. He replaced Luis Tiant to start 6th inning and struck out the first batter he faced (Andre Thornton). He gave up 3 runs on 3 hits and made an error the next inning, but he finished the game and earned a save. Stanley completed the Sox's first win of the season, after the team lost its first four games.
On May 31, 1978, Stanley relieved Bill Lee after Lee had given up 6 earned runs in his first 2/3 IP. Stanley did not allow a run in 8 1/3 innings as the Red Sox lost 6-2. The longest complete game of his career came on June 11, 1979 at Royals Stadium. Stanley threw a 10-inning, 4-hit shutout against the Royals. He threw a 3-hit shutout against the Blue Jays on September 19, 1979. On May 22, 1983, Stanley gave the Red Sox 10 innings of relief (his longest career relief appearance), giving up one run. He received no decision in the 13-inning loss.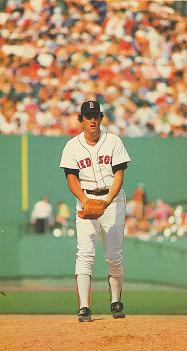 Stanley was used exclusively as a relief pitcher from 1982-1985 and 1988-1989, but for most of his career, he was used as a starter as well as for relief. As a utility pitcher, Stanley accumulated a lot of wins for the number of innings he pitched, but he also collected saves. In 1978, he started only 3 games, but finished the season with a 15-2 record and 10 saves. His numbers helped him to two All-Star games; one in 1979 and the other in 1983.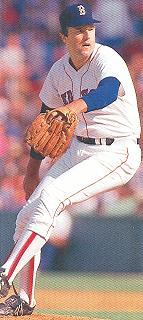 In 1977 and 1980 he led the league in double-plays by a pitcher. He has the best single-season winning percentage of any Red Sox pitcher in history (15-2, .882 in 1978), which is also the 11th best in baseball history. Stanley is the only Red Sox pitcher to earn both 100 wins and 100 saves. He also tops the Red Sox all-time list in games (637), saves (132), games finished (376), and relief wins.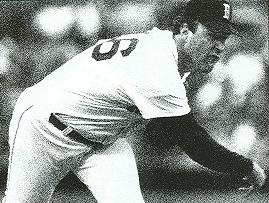 He is probably best known for his wild pitch in Game Six of the 1986 World Series. With two outs in the 10th inning and Mookie Wilson at-bat, Stanley's wild pitch allowed Kevin Mitchell to score the game-tying run. The rest of Wilson's at-bat is a part of baseball history that does not need to be retraced. It was during the same series that Stanley had his only Major League at-bat – a strikeout in the 9th inning of game 5. Stanley was so vilified by the wild pitch, that when the Red Sox won the World Series in 2004, Curt Schilling said, "We did it for Buckner, Stanley, and all the Red Sox."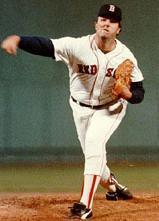 Stanley injured his hand in 1988 and spent the beginning of the season in the minors. He would retire a few years later. The same day the Red Sox released Jim Rice to end his career, Bob Stanley announced his retirement (September 25, 1989). In 2000, Stanley was inducted into the Red Sox Hall of Fame.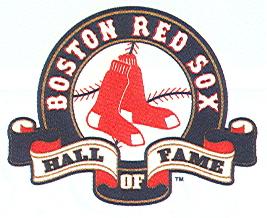 Named His Kids with "K"s
Many baseball fans are familiar with the story of Roger Clemens naming each of his children starting with the letter "K." However, the idea was inspired by Stanley, who named his children Kyle, Kerri, and Kristen. Stanley wasn't a strikeout pitcher though. The most he ever struck out in a game was 7, and he finished his career with less than 700 career strikeouts.
Where is He Now?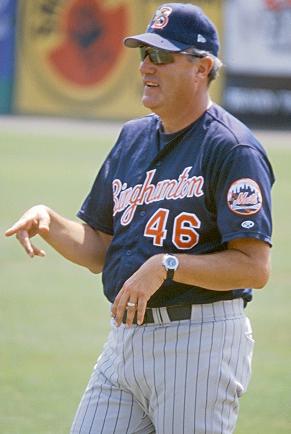 Bob Stanley is currently the Pitching Coach for the Norwich Navigators (AA Eastern League) in the Giants organization.
Career Statistics
| | | | | | | | | | | | | | |
| --- | --- | --- | --- | --- | --- | --- | --- | --- | --- | --- | --- | --- | --- |
| W | L | Win Pct. | G | GS | CG | SHO | GF | SV | IP | H | ER | ERA | League ERA |
| 115 | 97 | .542 | 637 | 85 | 21 | 7 | 376 | 132 | 1707.0 | 1858 | 690 | 3.64 | 4.29 |
| | | | | | | |
| --- | --- | --- | --- | --- | --- | --- |
| K | BB | HBP | WP | HR | Errors | DP (Defensively) |
| 693 | 471 | 41 | 22 | 113 | 24 | 38 |
Gallery of Ugliness
He has been overshadowed by the ugliness of Willie McGee and Gary Gaetti, but Bob Stanley is definitely one of them.
NES
Bob Stanley is a relief pitcher for Boston on the NES version of RBI.
Additional Photos