Mookie Wilson
Jump to navigation
Jump to search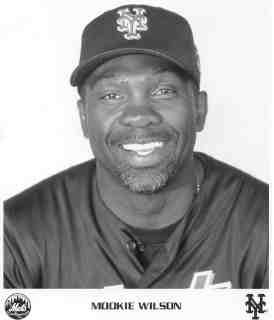 Mookie Wilson is the #2 hitter for the New York Mets on the NES version of RBI. Because of his decent speed and similarity to Lenny Dykstra, many use him and Mookie and a poor man's version of Coleman and Ozzie. Those that do not typically bring in Howard Johnson early.
RBI Stats
Bio
Born February 9, 1956 in Bamberg, South Carolina
Drafted by the New York Mets in the 2nd round of the 1977 amateur draft
Traded by Mets to the Blue Jays for Jeff Musselman and Mike Brady (minors).
Led the league in ABs in 1983 with 638.
Made a gospel CD with his wife and three kids
Pics?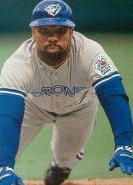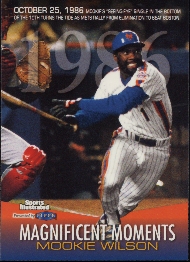 External Links