Jose Canseco
Jump to navigation
Jump to search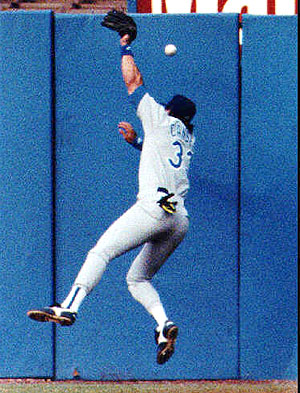 Jose Canseco (born July 2, 1964) is the clean-up hitter for the AL All-Stars in the NES game RBI Baseball. With a 951 Power Rating, Canseco is the second most powerful player in the game (along with Darrell Evans) and is, according to the fightonusc Overall Player Rankings, the second best offensive player in the game.
Canseco the player
On the field, Canseco was thought to be the premiere power hitter in the game in the late 1980s and early 1990s, and was considered a sure shot for the Hall of Fame. Canseco possessed a combination of power and speed unmatched in the game's history. He was the 1986 AL Rookie of the Year, and won the 1988 AL MVP when he became the first player to hit 40 HRs and steal 40 bases in the same season.
However, things fell apart for Canseco after being traded to the Texas Rangers from Oakland during the 1992 season. While in Texas, he wore out his welcome with his antics, which included tearing a biceps muscle while pitching during a blowout loss and having a ball bounce off his head and over the outfield wall for a home run. Additionally, his offensive numbers plummeted as his career progressed. Injuries were a factor, and Canseco's otherworldy build and frequent injuries led many baseball fans and media to openly speculate on possible steroid use. Canseco finished his career with 462 home runs.
Canseco had several brushes with the law after retiring. However, he returned to fame in 2004, promoting a tell-all book called "Juiced". Among the claims in the book were that he and Mark McGwire injected each other with steroids while they were teammates with the A's. McGwire denied the charges, but the growing outrage about steroids in baseball led both men, along with other major league sluggers, to testify before Congress.
Canseco's latest project is being a cast member on VH1's reality show "The Surreal Life". Other castmates include Omorosa from "The Apprentice" and Bronson Pinchot.
RBI Stats
Arcade RBI Stats
Pics?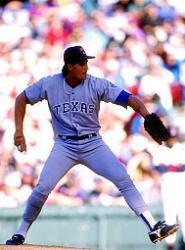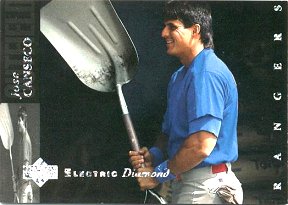 External Links