Mark McGwire
Jump to navigation
Jump to search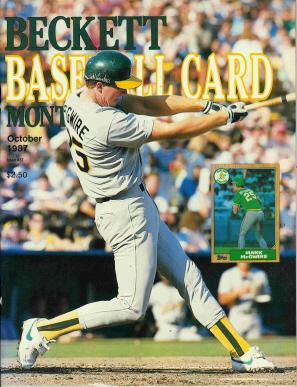 Mark McGwire is a bench player (representing the Oakland As) on the AL All-Stars in the NES game RBI Baseball. Despite sitting on the bench behind starting 1B Don Mattingly, McGwire is one of the most feared players in the game. McGwire's power rating of 942 ranks him fifth in the game and his pinch hit bonus power rating of 1006 is tops in the game. McGwire is a frequent substitution for Willie Randolph at the top of the AL All Star order.
RBI Stats
McGwire the player
McGwire, who graduated from the same school as Dee-Nee Forums stalwart fightonusc, broke Roger Maris' single season HR record by hitting 70 in 1998 (a mark since passed by Barry Bonds). McGwire was the 1987 AL Rookie of the Year, and the 1990 AL Gold Glove winner at first. His 563 home runs rank him sixth all-time.
However, McGwire's records came with rumors of steroid use. Former teammate Jose Canseco claimed that he personally injected McGwire in the ass with steroids in his tell-all book "Juiced". When questioned during a nationally televised Congressional hearing, McGwire embarrassed himself by refusing to answer "yes" or "no" when asked if he had used steroids during his career.
Pics?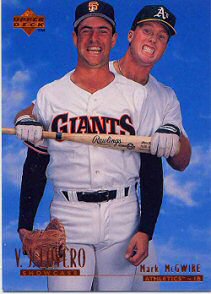 External Links