Marc Sullivan
Jump to navigation
Jump to search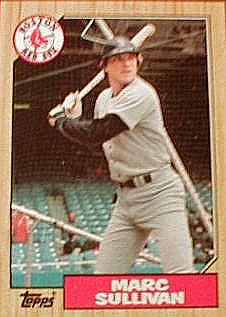 Marc Sullivan is a pinch-hitter for Boston on the NES version of RBI. Sullivan has some of the lowest stats in the game and is one of the worst players (pinch hitter or otherwise) in all of RBI.
Biography


Marc Cooper Sullivan, nicknamed "Sully," was born on July 25, 1958 in Quincy, Massachusetts. Growing up, his favorite player was Carl Yastrzemki, and his childhood goal was to hit a home run at Fenway Park. He graduated from Canton High School in 1976, where he was captain of both the baseball and basketball teams.

He played baseball at the University of Florida for three years, earning first-team All-American honors in 1979. During his collegiate career, Marc batted .228 and had 3 home runs. Because of his offensive ineptitude, some have referred to Marc as a defensive catcher. In college, he threw out 3 of 7 base-stealers and had a .982 fielding percentage. For whatever reason, scout George Digby convinced the Red Sox to draft him in the 2nd round of the 1979 draft.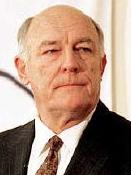 Marc's father Haywood likely had something to do with Marc's success. Haywood Cooper Sullivan had also been a catcher for the University of Florida and the Boston Red Sox. In 1978 Haywood, Jean Yawkey, and Buddy LeRoux bought the Boston Red Sox, and Haywood was the general manager until 1983. In 1984, Haywood was named Chief Executive Officer/Chief Operating Officer of the team, and he remained in the front office until 1994.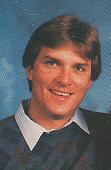 Marc started his career in Winter Haven, playing there from 1979 to 1980. Sullivan led the Carolina League with a .984 fielding percentage while playing for Winston-Salem in 1981. That year he played a career-high 120 games and hit 14 home runs. The next year he played 117 games for Bristol and 4 games for Pawtucket before getting called up to the Majors.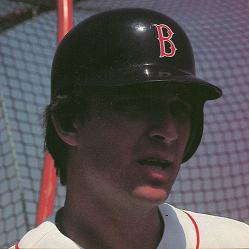 Marc played in his first Major League game on October 1, 1982 at Yankee Stadium. In what he refers to as his greatest accomplishment in baseball, Sullivan hit a single off Ron Guidry in his first Major League at-bat. He also threw out Roy Smalley at second base. In the bottom of the 7th inning, Sullivan was a defensive substitution for Gary Allenson. In the top of the 8th with one out, Sullivan reached on an infield-hit to pitcher Ron Guidry. He struck out in the 10th, completing a 1 for 2 debut. He started the next game, going 1 for 4, but was sent to New Britain at the end of the year.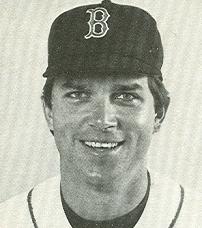 Sullivan started the 1983 season with the New Britain Red Sox, batting .229 before being promoted to Pawtucket. He batted .186 in the last 27 games of the season. In 1984, he played 116 games for Pawtucket, hitting a career-high 15 home runs. Once again, Boston called him up for 2 games. Sullivan started the game, going 2 for 4 with an RBI-single in the 8th. In the 5th inning, Sullivan dropped a foul ball hit by Willie Randolph and was charged with his first big-league error. Sullivan had played 3 Major League games, and all had been at Yankee Stadium. Sullivan played one more game that year, in Baltimore, and went 1 for 2 with another single.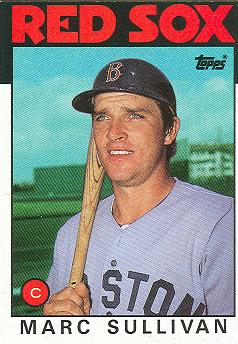 After the season, he was sent to Pawtucket where he played 2 games before returning to Boston. In his 13th Major League game, Sullivan belted his first big-league homer. With one out in the 5th inning, Sullivan homered off Seattle pitcher Mark Langston to tie the game at 1. The Mariners won the game 7-1, but Sullivan had kept the Sox from being shutout at home. He had also fulfilled his childhood dream of hitting a home run at Fenway Park. He would hit one more at Fenway that year. In July 1985, Marc broke his left wrist and was off the roster for a month.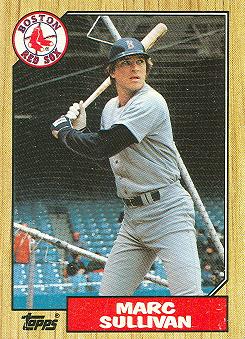 Marc returned to Boston for the 1986 season, backing-up starting catcher Rich Gedman. On May 19, 1986 at Fenway Park, Marc was credited with a game-winning RBI. Sullivan was brought in as a defensive substitution in the 9th, and came to the plate with the bases loaded in the 9th. With two out in the bottom of the 9th, with the bases loaded and the game tied at 7, Twins pitcher Ron Davis plunked Sullivan. Wade Boggs scored, and Marc Sullivan was credited with an RBI. On May 26, Sullivan was again hit by a pitch with the bases loaded. On July 6, Sullivan hit his third career home run and his second career off Mark Langston. During a 24-5 rout of the Indians in which Spike Owen went 4 for 5, Sullivan was 0 or 4. Sullivan did not play one game in the 1986 postseason.
After a dismal 1986 season, Sullivan returned for what would be his final season in baseball. In just his 3rd game, Sullivan hit his first home run of the season. It was the highest he would ever be on the league-leader board. During a game against the Angels on May 3, Dick Schofield scored on a fielder's choice in the 3rd inning. With the ball still in play, Sullivan began arguing the call, which allowed Mark McLemore to advance to 3rd base. On May 17, Greg Gagne and Gary Gaetti successfully completed a double-steal of second and home on the Crawford-Sullivan battery. Sullivan played his last game on October 3, 1987 after Spike Owen pinch-hit for him. The Red Sox traded Sullivan to the Houston Astros after the 1987 season for a minor league player named Randy Randle, but Sullivan would never play another professional baseball game.
Fielding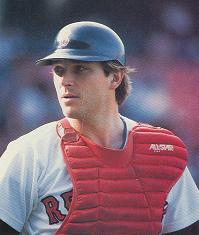 He threw out 40 base-runners in 111 career chances, and he finished his career with a .990 fielding percentage.
Real Estate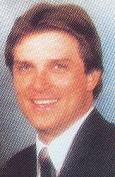 Marc's father helped with the decision to move the Red Sox Spring Training home to Fort Myers. Haywood also helped to establish housing communities in the area, where Marc would be able to use his real estate license.
RBI Stats
Career Statistics
| | | | | | | | | | | | | | |
| --- | --- | --- | --- | --- | --- | --- | --- | --- | --- | --- | --- | --- | --- |
| G | AB | H | 2B | 3B | HR | R | RBI | BB | SO | AVG | OBP | SLG | OPS |
| 137 | 360 | 67 | 11 | 0 | 5 | 37 | 28 | 18 | 92 | .186 | .236 | .258 | .494 |

| | | | | | | | | |
| --- | --- | --- | --- | --- | --- | --- | --- | --- |
| TB | SB | CS | IBB | HBP | GIDP | Errors | DP (Defensively) | Baserunners Thrown Out |
| 93 | 0 | 0 | 0 | 6 | 6 | 7 | 9 | 40 |
External Links
Pics