John Morris
Jump to navigation
Jump to search
There is certainly nothing spectacular about John "Blank" Morris, but he serves as a good replacement for Tom Herr in the Cardinals' 3-spot, or Curt Ford in the 7-spot. Don't be fooled by Morris' 3 home runs; he has some pop in his bat. His 807 power rating is higher than everyone in the Cardinals lineup but Jim Lindeman and Jack Clark. That isn't saying much though.
RBI Stats
Biography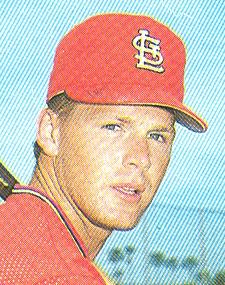 John Daniel Morris was born on February 23, 1961 in North Bellmore, New York. He played high school baseball for the Mempham Pirates. He graduated in 1979, and went on to play for the Seton Hall Pirates. During his collegiate career, he batted .418 (2nd in school history) and hit 28 home runs (3rd in school history). In 1982, Morris was a first-team selection to both the ABCA and Baseball America All-American Teams. He was also a second-team selection to the Academic All-American Team. In 1989, Morris was inducted into the Seton Hall Athletic Hall of Fame.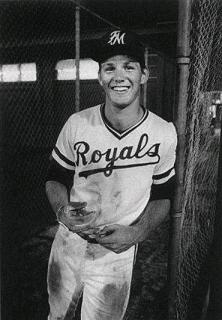 After his Junior year at Seton Hall, Morris was drafted by the Kansas City Royals in the 1st round (10th overall pick) of the 1982 draft. He played for the Fort Myers Royals (single-A Florida State League) during the 1982 season, and was promoted to the Jacksonville Suns (double-A Southern League) in 1983. After hitting 23 home runs with 92 RBI in Jacksonville, Morris moved up to triple-AAA Omaha in 1984. In the first week of July, Morris was named American Association Player of the Week after going 15 for 30 and extending his hitting streak to 13 games. He started the following year with Omaha, but finished the year with the Louisville Redbirds. The Royals had traded Morris to the Cardinals for Lonnie Smith. Morris started the 1986 season with Louisville, but was called up to St. Louis after 60 games.

Morris made his Major League debut on August 5, 1986, starting in right field against the Phillies. In the second inning, Mike Schmidt hit a flyball to right field. Morris lost it in the lights, and Schmidt was credited with a double. It was Morris' first defensive play as a Major Leaguer. Morris fouled-out to right field the next inning in his first Major League at-bat, and finished the game 0 for 2 with 2 walks (1 intentional walk).

Morris was given the next day off, but started in right field on August 7th. He led off the 2nd inning with his first Major League hit; a single to right field. He then stole second and third base, but was stranded by the rest of the lineup.

On September 24, Morris hit his first Major League home run. Starting the game in left field, Morris led off the second inning with a solo shot off Kevin Gross. The home run gave St. Louis a 2-0 lead and was technically the game-winning run in the 7-1 win.

After the 1986 season, Morris returned to Louisville. He would start both the 1987 and 1988 seasons with Louisville before getting called-up by St. Louis. He played in the 1987 World Series, going 0 for 2 and fouling-out to end Game 6. He stayed in St. Louis for the 1989 and 1990 seasons, but was not used as an everyday player. His primary role was pinch-hitting for pitchers late in the game, and in 1990 he had as many at-bats as games played (18). It was a trend that lasted his whole career. In 402 games, he managed 614 at-bats, or 1.53 at-bats per game. He only hit 8 home runs during his career, but 4 came in his first at-bat after being substituted into a game.

When he was granted free agency after the 1990 season, the Phillies picked him up for a year, but they let him go after the season. In 1992, Morris signed with the Angels for a season, and spent part of the season with their minor league team in Edmonton. Like the Phillies had done the year before, the Angels let him go after one season. On August 5, 1992, Morris played his last Major League baseball game; six years to the day after making his debut. He would sign with the Pirates the following year, but never played an inning for them.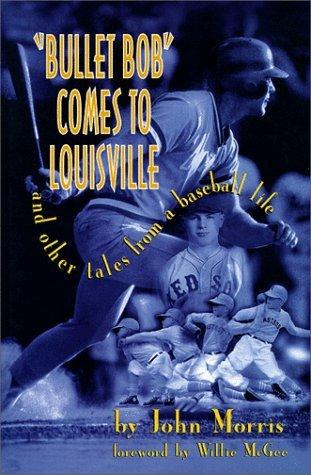 Morris went back to school and earned a Bachelor of Science in Political Science from Seton Hall. He remained active after his playing career ended. He spent 5 years in Japan as a business trainer for a health service provider. Morris is also the author of several short stories, including stories in Chicken Soup for the Soul. His first book is an autobiographical collection called [http://www.amazon.com/exec/obidos/tg/detail/-/1888698209/qid=1121630708/sr=1-1/ref=sr_1_1/103-3272926-1591044?v=glance